Hi,
I thought you might be interested in the games that I had growing up. I do have new ones but no big boxes 🙁 so they aren't part of my vintage games collection.
See if you can see any influence in the games I played and the game I'm making 🙂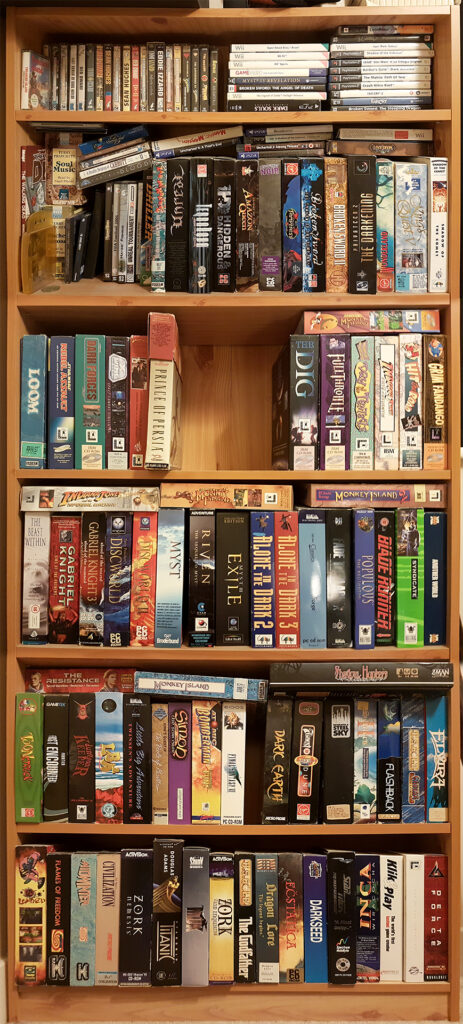 I'd say I've completed most of them, well maybe about 70 percent. Pretty much all Lucasarts (was Lucasfilms at the time) adventure games. You might notice a theme here.
If you wonder what that space is, there was a clock there 😀