My game 'Page One' is in the Steam online festival.
https://store.steampowered.com/sale/steamgamefestival?tab=2
I have to admit I don't know what this really means but I should tell everyone just in case it's important. Feedback is very important to me as it helps to draw me away from my fortress of isolation (How's everyone else in their fortress?). So if you have suggestions, problems or thoughts let me know through the Steam discussion page
https://steamcommunity.com/app/1356030/discussions/
or email me phileday@yahoo.co.uk or wave at me in the street. Here's a link to the Steam store page:
https://store.steampowered.com/app/1356030/Page_One/
Go take a look. Hope you enjoy.
'Page One' Update
So I've updated the core engine of Page One including hotspot workings, back end engine(Unity), VR implementation and some other stuff probably. This will not doubt break it some how. VR support is a big question mark as although I have a few of the headsets to test on, I can't test on them all. This means if you have problems then I would love to know. The quicker I can fix them the better it will be 🙂
Game Creator Updates
This will be release later today and includes some really cool features. Well at least one 🙂
The biggest feature is the hotspot png masks that can be used. So instead of just have a circle you can place on your image you can now upload or create your own masks to highlight the area you want to be a hotspot. Something I'm very proud of here is that you can create the masks directly in Adventure Game Maker. Here's an image if you don't believe me: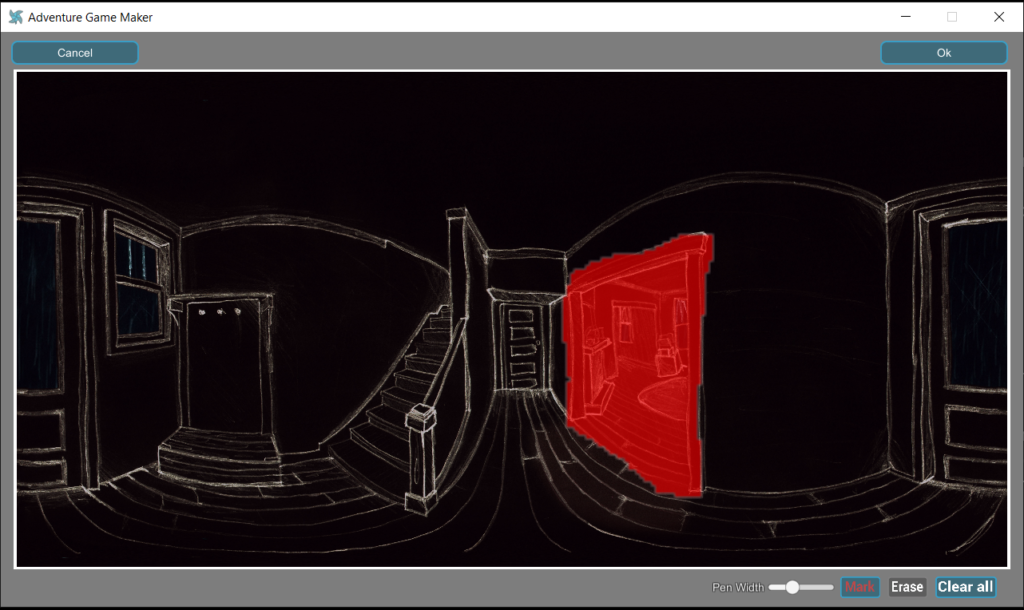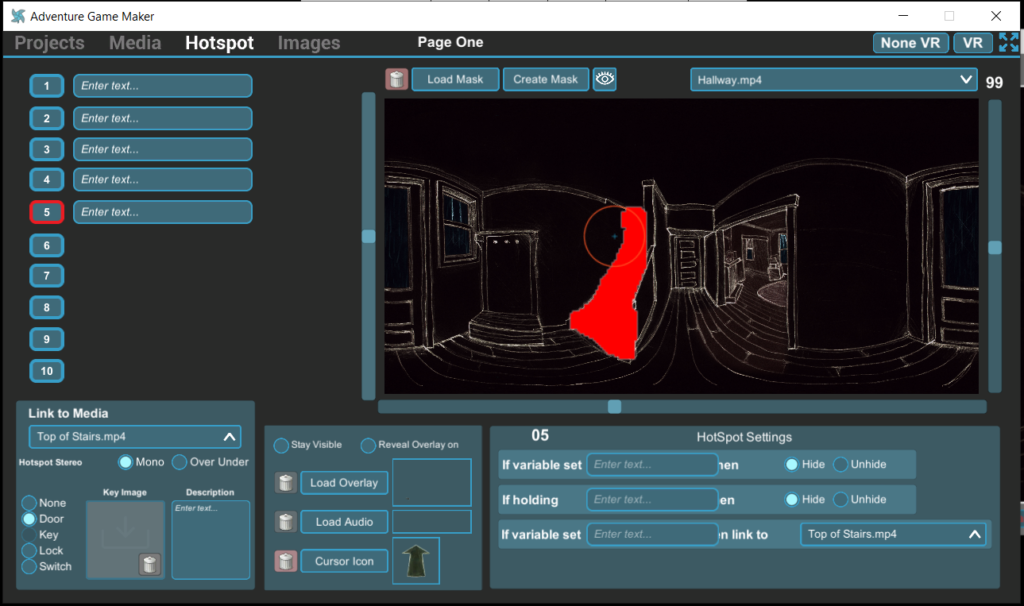 So some fun stuff happening there 🙂
So give Page One a go and let me know what you think. The demo's only short but I hope that it gives you an idea of how it could develop.
I'm very much looking forward to the dozen's and dozen's of message praising my efforts 😀